A Perfect Fit for Small Business

Personal Tax Preparation for Winnipeg
At King Accounting & Tax Services we provide corporate tax and bookkeeping services for small and medium-sized businesses in Winnipeg. We also provide personal tax services for all industries, including self-employed and rental properties.
With over ten years of experience in accounting and over fifteen years managing organizations, you can be sure that all of your needs will be met with professional and personal service. We are a small firm that offers the individual attention that a larger firm is unable to match.
Book a consult today.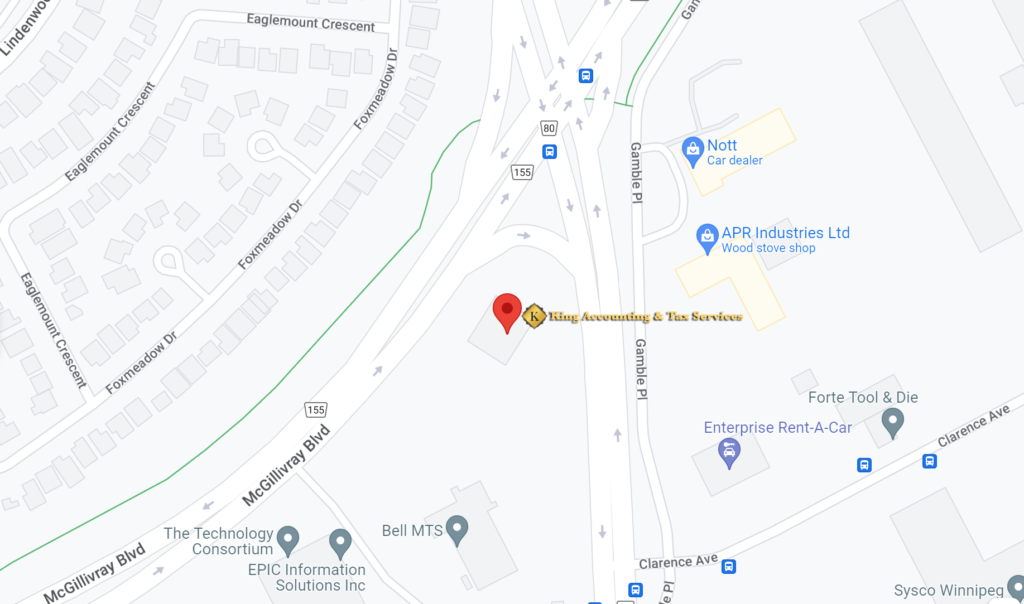 Questions? Concerns? Contact Me Today
I'm here to answer your questions. Feel free to email me about the services I can provide to you.
Our office is now located at:
100-1345 Waverley Street, Winnipeg, MB
R3T 5Y7